A flexible service tailored to suit your requirements
provided by qualified Accountants and Bookkeepers
C.S.W Associates is a Professional Accountancy and Business

Consultancy firm offering a real business partner to companies and
private clients. We believe that our firm's strength is that we never

forget that we act for our clients and always put their interests first

and develop in all cases an extremely personalized relationship.

We take care to make sure that we communicate to our clients in a

non-technical, easy to understand way.

•
Accounting and Bookkeeping service.
•
Tax Consultation
•
Payroll services
•
Monthly, Quarterly and Year-End reporting
•
Cash Flow Forecasts and Budgets
•
VAT Returns
welcome
about us
Patent tax break makes YouTube debut
HM Revenue & Customs (HMRC) has

produced a video on YouTube explaining the

Patent Box, a new tax incentive designed to

encourage companies to develop innovative

products.
read more

Tax avoidance scheme beaten in court

A marketed tax avoidance scheme which

claimed to license newspaper mastheads to

avoid tax has been successfully challenged by

HMRC in court.
r
e
ad more

HMRC victory on stamp duty dodge
HM Revenue & Customs (HMRC) has won a

key court case defeating a widely-marketed

scheme to avoid stamp duty land tax.

read more






latest news
the best off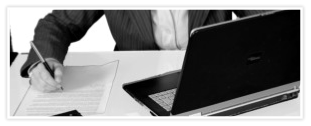 free initial consultations
020 3137 8487